Hotel - restaurant at Nosy Be
Set in the heart of an authentic and preserved environment, Clair de Lune hotel welcomes you for a relaxing stay.
Hotel Clair de Lune is like no other hotel, here it is conviviality, good humor and good kitchen that make laws, this of course with all standard hotel services. In this intimate atmosphere that represent our 7 bungalows, you will benefit from all the hotel services without forgetting smile and advice of our team to make your stay pleasant.
Clair de Lune customer reviews
Vous ne savez pas ce que vous allez manger car Benoît (le chef) va vous concocter un repas en fonction des ses humeurs et des produits à disposition. Mais c'est une surprise et un vrai régal à chaque assiette. Ben y met toute sa générosité. Un vrai bonheur pour les papilles.
15 jours au top du top dans cet hôtel. Le personnel est toujours présent et très sympathique, le bungalow est vraiment bien au milieu d'un grand et magnifique jardin
Benoit, le responsable est un cuisinier formidable qui pense bien plus au plaisir de ses clients qu'à son profit. Quant aux bungalows, toute la literie est neuve, et ils sont décorés avec soin. La piscine, idem, rien à dire. Le personnel est au petits soins et toujours disponible.
Un accueil impeccable avec un personnel très sympathique ! Bungalows remis à neuf, piscine, transats, coucher de soleil, cadre reposant, matériel à disposition : rien à redire !
Un personnel vraiment gentil et tjrs aux petits soins,Ils sont polis et respectueux et font le maximum pour nous satisfaire. De plus les bungalows la piscine tout est très propres et soigné contrairement à d'autres. ..
Our bungalows at Ambatoloaka
Before reaching the hotel, you will pass by the village of Dar-es-salam towards crater road and you will discover the pedestrian streets and the traders of this typical locality. At the back of the village, you arrived at your destination. Your bungalow is waiting for you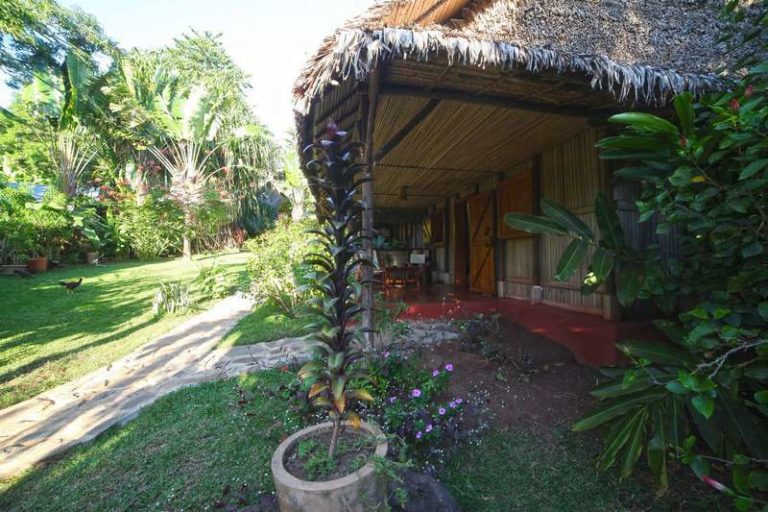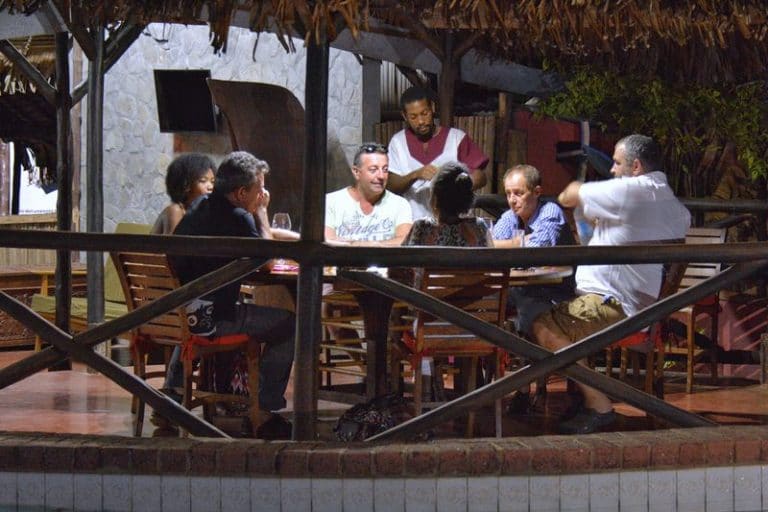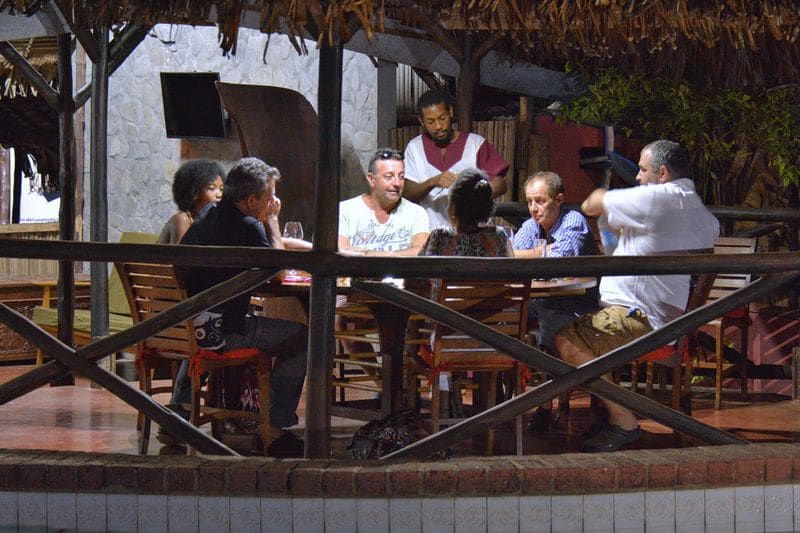 It is in this context that Michelin-starred chef Benoit Bernard decided to pause to open his Nosy Be restaurant.
Clair de Lune is ideally located 400m from Ambatoloaka beach, departure points to the surrounding islands such as Tanikely, Komba, Sakatia and Iranja, without forgetting that you will find rentals of vehicles, restaurant and nightclubs.